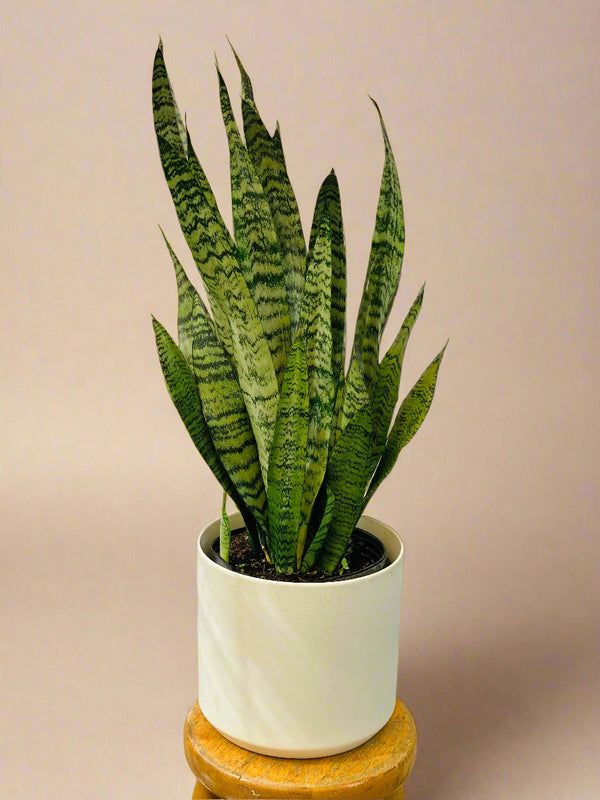 8" plant 3.5' tall in white pot 5' overall height. 
Sunlight
Tolerates low sunlight or fluorescent light, but will thrive in medium, indirect light. Direct, bright sunlight should be avoided.
Maintenance
Water when top two inches of soil are dry. Water thoroughly.
Temperature
Does well at room temperature between 60°F - 77°F. Cold temperatures should be avoided.
Humidity
Prefers higher levels of humidity, around 75% or above.