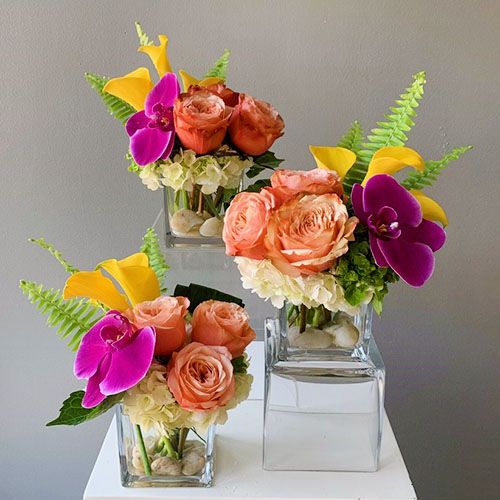 Party time in colors - bundle centerpieces
Occasionally, substitutions of flowers or containers may be necessary due to availability. If this is the case with your "Party time centerpiece", we will ensure that the style, theme and color scheme remains the same and will only substitute with items of equal or higher value.
4x4 vase overall 10" x 8"