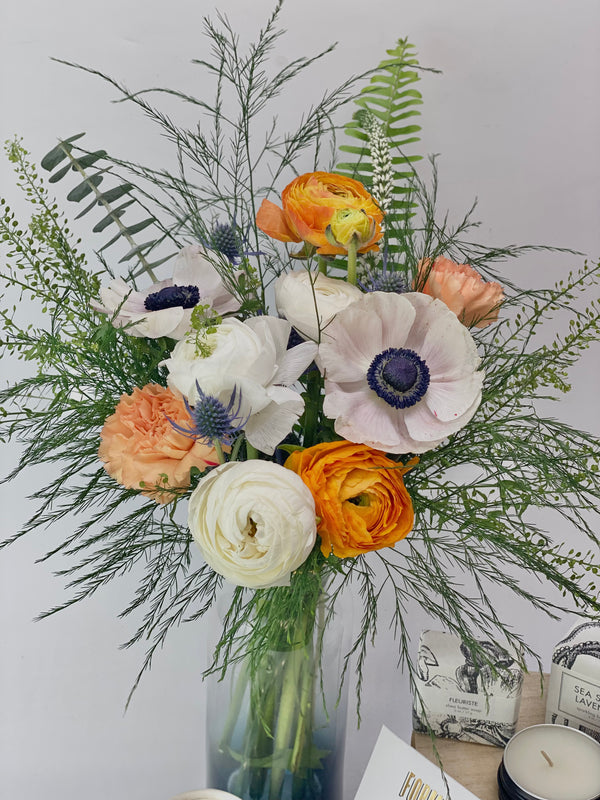 Perfect bouquet to send your hellos and thank yous. Get it as a bouquet and use your own vessel or add a vase before check out. 
As part of our effort to reduce petal print, we design hand tied bouquets with out plastics bags, wraps and containers. Not to mention, Its also price efficient for you. Hand tied bouquets are delivered in water source and maintain its freshness for up to 3 hours without water. 
If you prefer you will have the option to add recycled glass vase to your bouquet at check out.
Curbside Pickup: Not available at the moment
Shipping: Not Available for this item
Local Delivery:
Rates are

 free within DC and 

based on distance from Studio Shop (calculated at checkout).
Please place

 

same-day

 

delivery orders before 9 am.
Deliveries arrive Tue - Sat by 7 pm. No Sunday Deliveries.
Please call the Shop if you have any issues ordering.