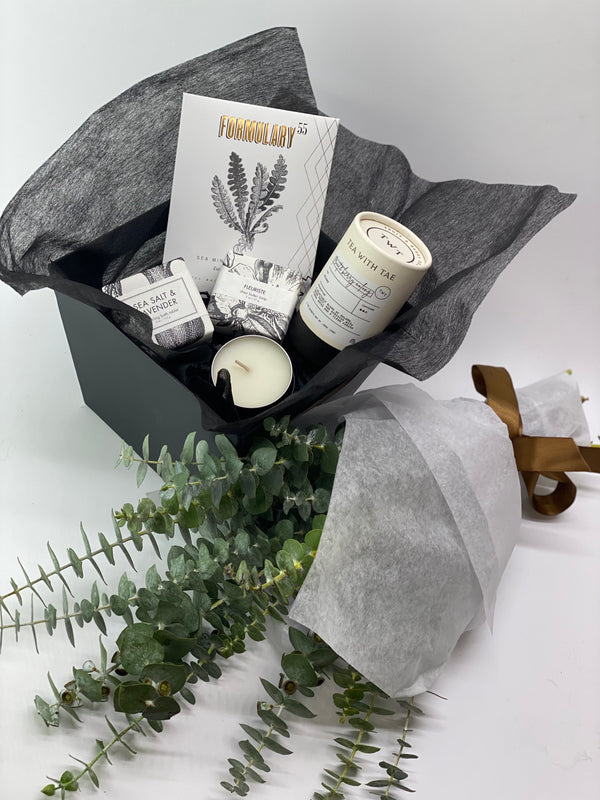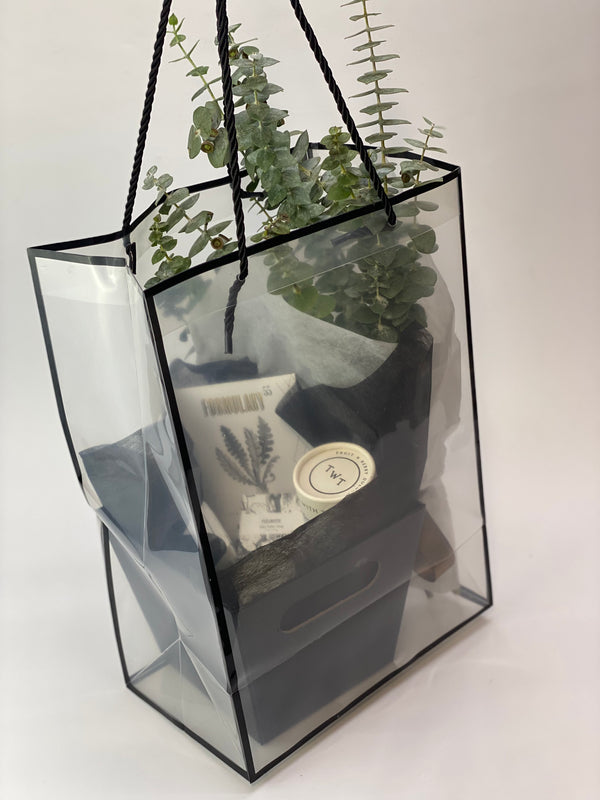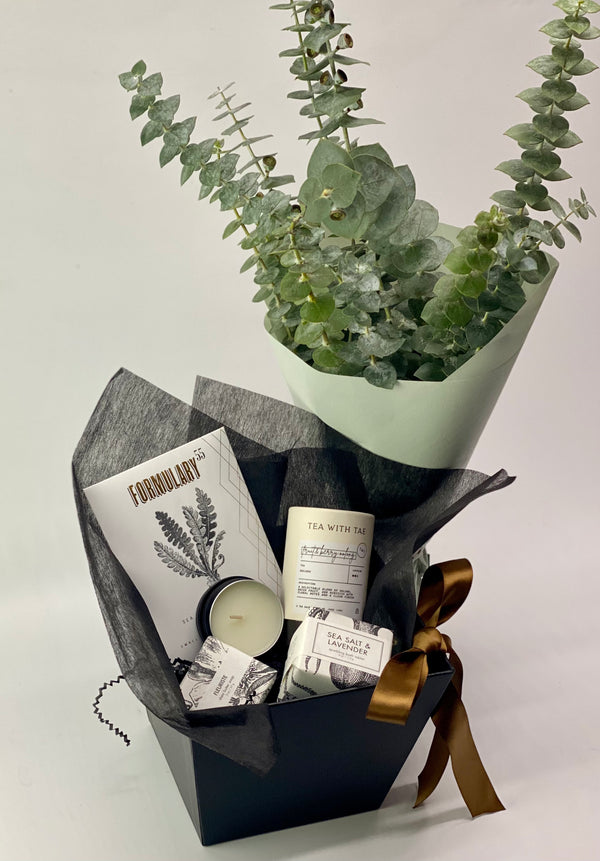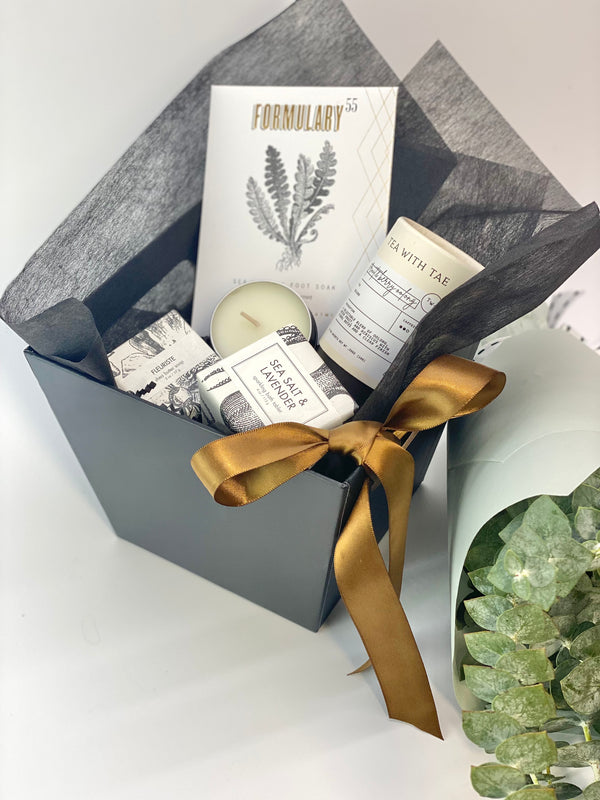 The Luna - Fresh Eucalyptus bouquet gift
Fresh Eucalyptus bouquet/ shower hanger and luxurious spa gift set. The set is perfectly packaged in a cute gift bag, making it great for giving.
What is included :
- Tea with Tae - organic oolong tea box 
- Peppermint & Eucalyptus Foot Soak - Formulary 55 
Single use 1.5 oz envelope To use: fill a small wash tub with water, drop in contents of envelope (each packet contains enough for 1-2 treatments), and soak your feet in the detoxifying blend.
- Sea Salt & Lavender bath tablet 
- Pure coconut oil Travel candle - Blood orange 1 oz
Formulary 55 -All of Formulary 55 products are made in the USA, vegan, certified cruelty-free, SLS-free, and paraben fre
Like fresh sea air, this scent combines crisp ocean accords with touches of jasmine and violet florals.  Made of ground dead sea salts mixed with our signature scent blends. When placed in a full tub of water, the tablet fizzes and dissolves in the water making for a relaxing and soothing bath. This type of bath soak is much better for your skin than a bubble bath (which can be drying and irritating as they contain foaming agents) but just as indulgent. One cube per bath, although they can be broken up. INGREDIENTS: ground dead sea salts, epsom salts, baking soda, non gmo-cornstarch, citric acid, and scented with our own proprietary blend of phthalate free fragrance oils and essential oils.