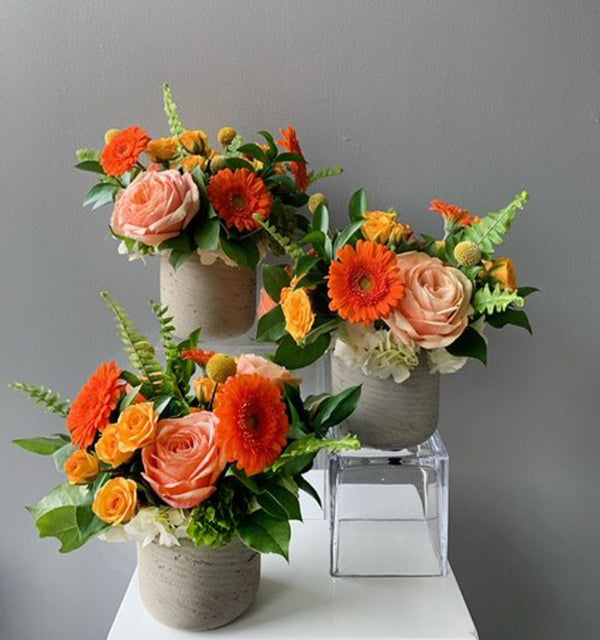 Happy Gatherings - single or bundle centerpiece
Please place your order min of 2 days prior to your event so we can guarantee the color and quantity you may need.
Occasionally, substitutions of flowers or containers may be necessary due to availability. If this is the case with your "Party time centerpiece", we will ensure that the style, theme and color scheme remains the same and will only substitute with items of equal or higher value.
Will be using white container instead of gray.